Welcome to Align Fitness
Align Fitness is a private personal training studio located in Reston, VA that specializes in functional exercises that increase strength, flexibility, agility and balance. Our personalized fitness programs will maximize your physical functionality. Our goal is to help you get the results you want.
If you feel better, you live better.
Meet Regina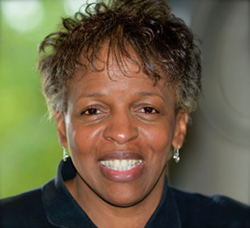 Hi, my name is Regina Bouie, owner of Align Fitness. I came to the fitness industry as a late bloomer. Before this transition, my favorite exercise was playing racquetball several times a week. I love racquetball and am proud to say that I am really good at it. After many years of frantically moving around the hard courts, my
knees had taken a beating. I was forced to do other exercises in order to strengthen my knees. I resisted at first, but I soon realized a difference in how I felt and how I moved.
This self-investment started a chain reaction. I want to say that there was a paradigm shift in my exercise program. My workouts and my fitness took on a whole new meaning. I had a renewed interest in my physical well-being and training. After 26 years of being a teacher, I decided to pursue my new passion and become a personal trainer. I attended the National Personal Training Institute, a 600-hour comprehensive classroom personal fitness training certification.
Now I am sharing my knowledge and enthusiasm with others to give them the power to make a lifestyle change and meet their goals!
Certifications
• National Personal Training Institute (NPTI CPT), December 2014
• NPTI Certified Nutrition Coach (Diploma), December 2014
• Suspension Training/TRX (NPTI, 2014)
• Training Injured Clients (NPTI, September 2014)
• Complete Exercise Program Design for Older Adults (NASM, February 2015)
• M.A. Central Michigan University
• B.A. University of Michigan